Written by Amanda CHEN
July 22nd, 2022
Palette means way more than "a thin oval or rectangular board to hold and mix pigments on". Firstly known its use in 1622 according to Merriam-Webster dictionary, "palette" has been taking multiple roles in art for artists' self-expression.
Scroll down to discover those expressive "palettes" in great art works.
(FYI, all following art works are in public domain.)
Self-portrait of Thomas Willeboirts Bosschaert
c.?-1654
Thomas Willeboirts Bosschaert,Belgian, born in Dutch Republic
Now in the collection from Noordbrabants Museum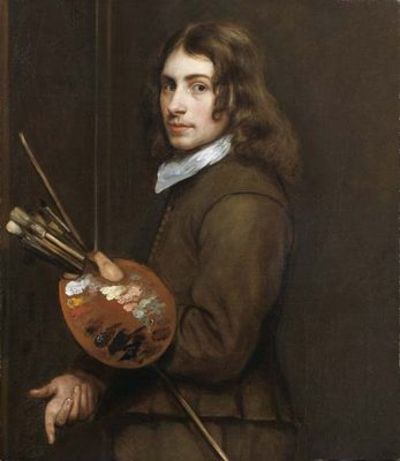 The artist ran his own studio with at least nine known pupils, and collaborated with other artists of the time. In this self portrait, palette and paintbrushes serve as the second visual center after the figure with its vivid color and lively depiction. The artist proved his identity of painter with the palette and brush images, showing an equal focus on his ego and his painting career.  
Abstraction with a Palette
c.1930-1931
Arshile Gorky, American, born Van Province,
Ottoman Empire (present-day Turkey)
Now in the collection from Philadelphia Museum of Art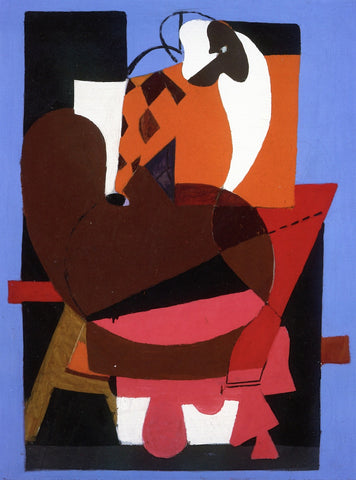 The artist analyzed, broke up and reassembled the easel, canvas and palette in an abstracted form, instead of depicting objects from a single, normal viewpoint. This avant-garde creation allows the artist to represent the painting tools in a greater context. With the abstracted palette in simplified form and bold color, this work experiments with the vivid patterns and flattened shapes of what is called Cubism.
United Nations War Poster Exhibition Art
1945-1989 (production)
United Nations Information Organisation (publisher/sponsor), Rotter (artist), Henry Hildesley Ltd, London (printer), Her Majesty's Stationery Office (publisher/sponsor)
Now in the collection from Imperial War Museums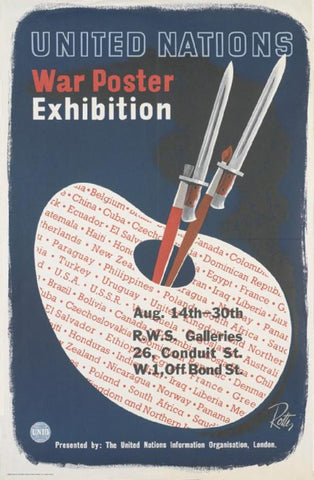 This poster was made for the United Nations War Poster Exhibition after WW2 with Great Britain, Australia, Brazil, Belgium, China  and other around 40 countries involved. There is a depiction of an artist's palette and two paintbrushes. The ends of the brushes are attached with bayonets, while all the countries involved are written on the palette instead of paints. This poster, implying the agitating power of art during the war time, keeps warning people of the dangerous side of artistic creation.
Autoritratto (self-portrait)
c.1973
William Girometti, Italian,1924-1998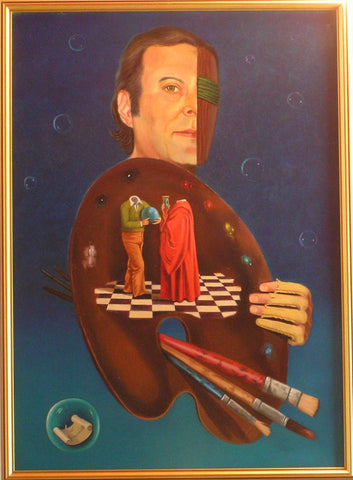 A self portrait again by very self-expressive Italian painter William Girometti. Owing to his marvelous technique, the artist is able to express his own thinking about human beings, life and society in an euphemistic and smart way. The artist made palette his suit to show his self-identity. On the palette did he depict a scene, in which a headless intellectual holding a world globe and a Cardinal holding a sand clock seem to argue with each other on the floor of black-and-white chessboard. While the depiction of artist himself is half a human being, half a wooden puppet. He offers a calm and indifferent face, inviting anyone sees the work to understand his profound points of view.
Palette Cushion
c.2021
grado Design R&D Team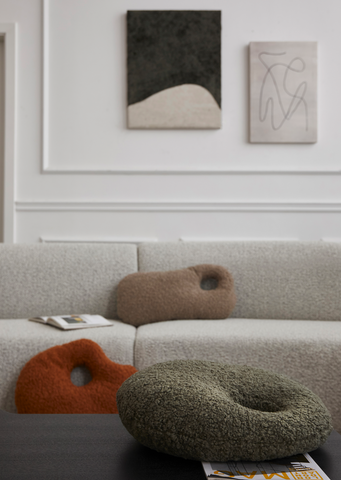 Several centuries have witnessed palette as a particularly expressive badge in all sorts of art -- from an artist's self-identity to the UN's exhibition for sending anti-war message to the society. grado appreciated this artistic tradition and designed the Palette Cushion as a statement-making product. With the Palette Cushion set in three color and three forms, you can make a characterful color palette on your sofa or bed. Meanwhile, the selected sherpa fabric is extremely soft and warm to the touch, as well as to the vision.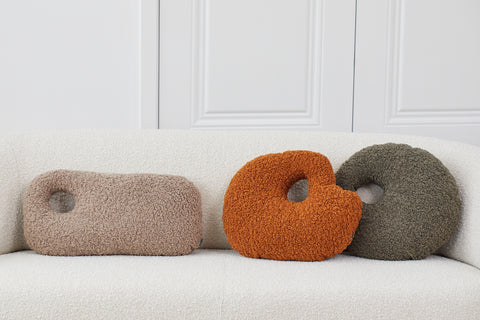 grado is initiating our SHIP FROM UK special session. Ready-to-deliver Palette Cushions and other grado designer furniture have already been in-stock in UK. We offer free delivery within the United Kingdom mainland.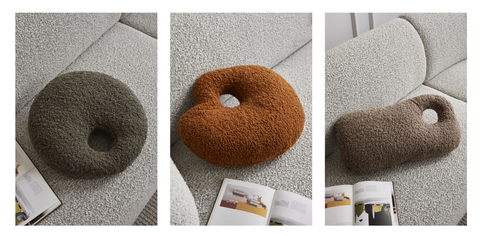 Click to Shop