Lord Chair Series
Designed by grado design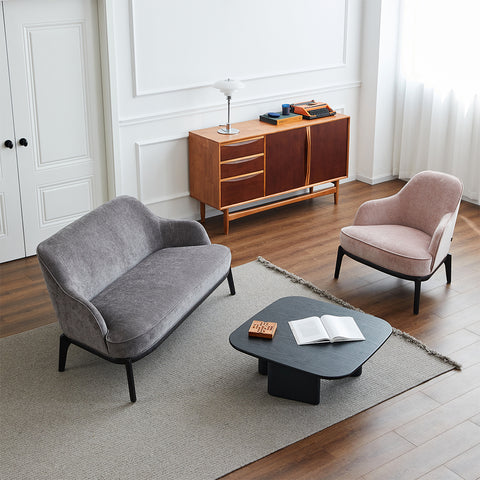 The design of Lord Chair series is inspired by the shells in the deep sea, where the mermaid takes a rest whenever tired in legend. Based on different scenarios, Lord Chair series is divided into 4 styles suitable for offices, homes and leisure space.
Lord Office Chair is designed especially for workers in offices, and Lord Lounge Chair suits both offices and home with a balanced match of business and leisure elements. Lord Pod Chair covers two base types of aluminum and wood, which are combined with distinct materials and colors. Lord Pod Chair fits both offices and home with elegant design and high compatibility with various furniture styles.
Users are free to choose from Lord Lounge Chair with or without backrest based on their preferences. Highly-resilient PU foam fills the plywood seat frame, and chair legs are made from 8 mm cold-rolled steels for higher stability.